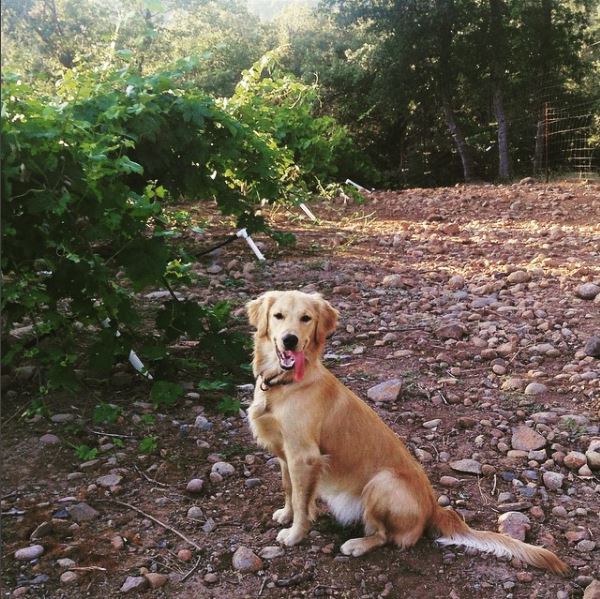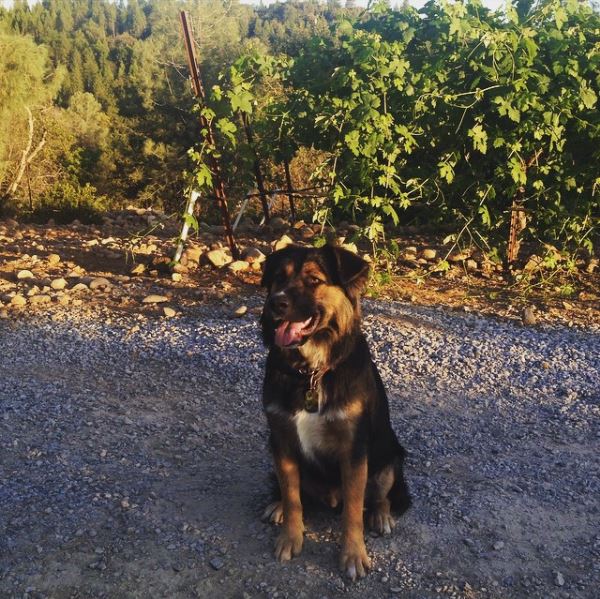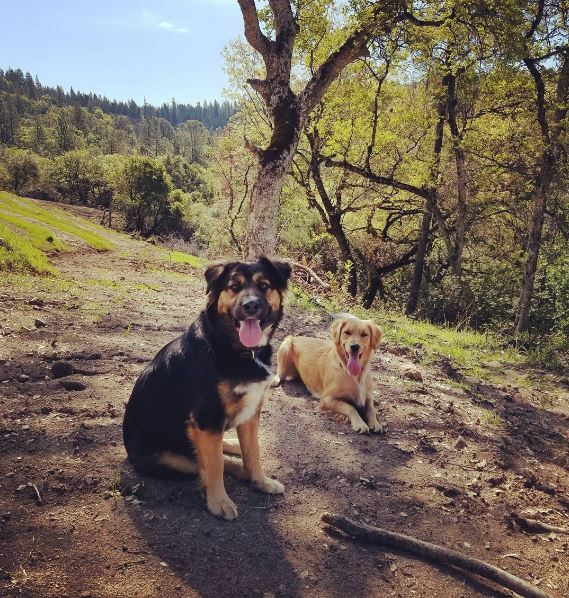 Winemakers love dogs, and our family is no exception. Numerous beloved pets have worked and played in our vineyards over the years, roaming the rocky hillsides, chasing squirrels, and rolling in muddy trenches. We like to believe their free nature and joy for life contributes a bit of magic to every bottle.
Originally, our vineyard was second home to two black labs, Lucie and Jennie, who greatly enjoyed laying in the vineyard, smelling the cool breeze, and basking in the sun's warmth.
The vineyard's newest "dog-in-residence", Tully, roams the vineyard, helping tend the vines and cellar with her dad and our winemaker, Jamison. Two other frequent visitors to the vineyard are son Jonathon's two dogs: Remmy, a golden retriever, and Ruger, a Bernese-mix.